TAKE YOUR CAREER
TO THE NEXT LEVEL
Whether you want to develop your knowledge, make global connections or launch your career, UEA is the perfect place to help you gain that all-important competitive edge with a postgraduate degree.
REQUEST A CALL BACK
Sign up today to receive a call from one of our friendly education advisers who can chat to you about UEA and answer all your questions about courses, studying in the UK, finance and life here on the UEA campus.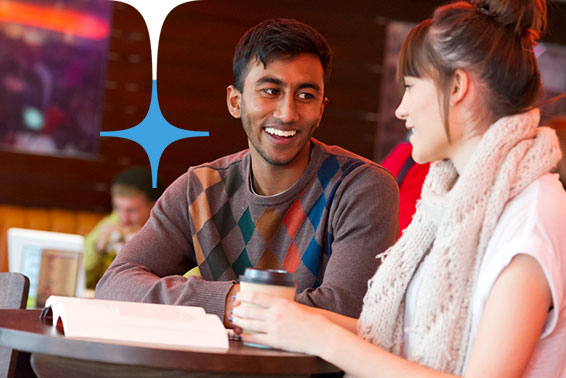 WORLD TOP 200 UNIVERSITY
Thousands of students from India choose to study in the UK every year, looking to access world class universities to improve their global outlook and career prospects.
UEA is a World Top 200 University (Times Higher Education World University Rankings 2021)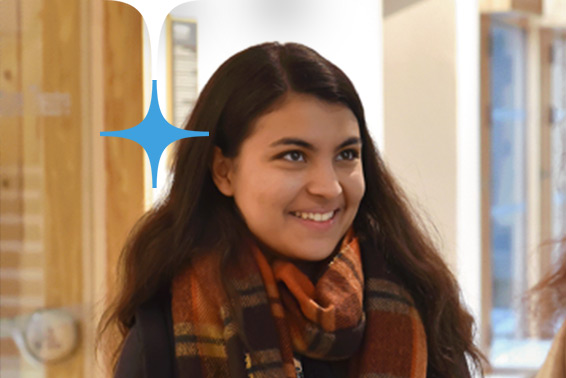 INDIA SCHOLARSHIPS
All Indian students applying to a postgraduate taught course at UEA commencing September 2021 will be automatically awarded the UEA India scholarship, worth:
£4,000 – if you meet UEA entry requirements
£5,000 – if your final undergraduate grade is 65% or above (60% LLB)
Amounts will be deducted from your tuition fees, in line with terms and conditions.
*September 2022 scholarships to be announced shortly
LAUNCH YOUR FUTURE CAREER
Recent research has shown that UEA had a higher-than-average employability rate of Indian graduates compared to other UK institutions. Globally, our top employers include Siemens, HSBC, Price Waterhouse Coopers and Apple. Our Careers Office supports students during study and for up to three years after graduation.
VIRTUAL OPEN DAYS
Join us online to find out what postgraduate study is like at UEA and get your questions answered at a time that suits you.
Sign-up now for access to on-demand talks and virtual tours and be the first to know when live panels, live chat and webinars are taking place.
STAYING SAFE
UEA recognises that the situation surrounding the pandemic has been particularly tough for international students. Our dedicated team within our Student Services can offer a range of support. Find out more about how we can help.
Read more
Say "hi" to our students
Our students and alumni are our inspiration and love to share their stories...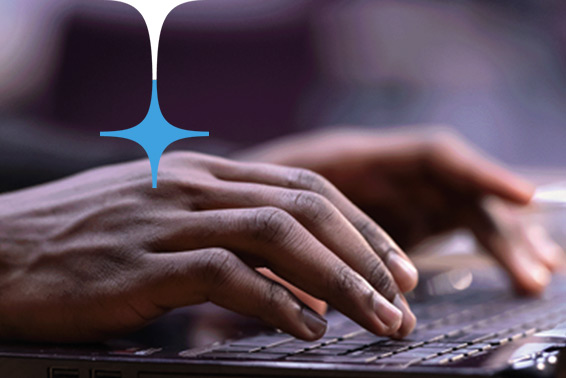 ENTRY REQUIREMENTS
Holders of an Indian Bachelor degree with at least 52% will be considered for postgraduate study. The requirement will vary depending on examination board and course applied for.
Most of our programmes require students to have attained IELTS 6.0 overall with minimum 5.5 in only two components and 6.0 in the others. We also accept a wide range of other English language qualifications, including High School English from a number of boards.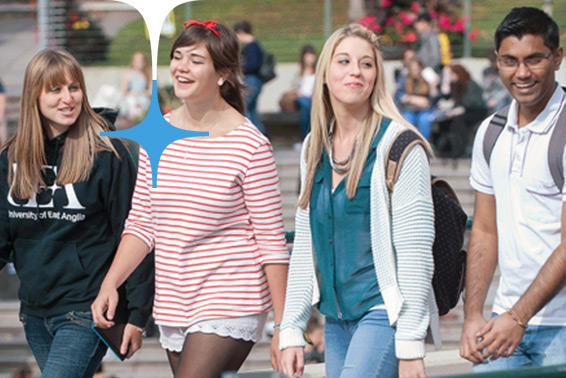 A VIBRANT COMMUNITY
With UEA's huge selection of courses, some of the very best lecturers in the world, and access to exceptional research and teaching activities, UEA's postgraduate experience can help you realise your ambitions.
Join our large community of over 4,000 postgraduate students, social but focused, diverse yet close, your support network for an amazing time.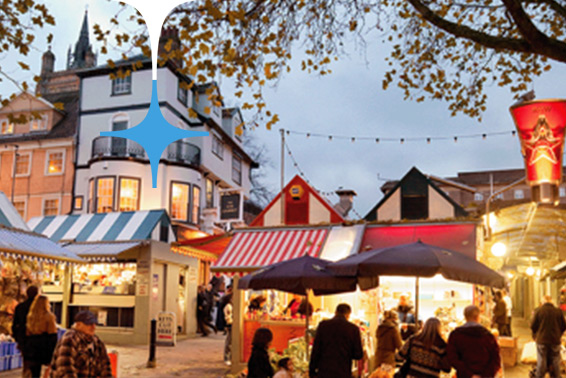 CITY LIFE IN NORWICH, UK
Set in one of the UK's best-kept-secret cities, UEA is the perfect environment to develop your career. Small enough to explore on foot but big enough to have lots to offer, Norwich is a fantastic fusion city, bringing together the historic and modern into the perfect backdrop to your time at UEA. Truly multicultural with a growing Indian diaspora, this vibrant city with its laid-back culture offers both an economical and cosmopolitan lifestyle – you'll soon find there's nowhere quite like Norwich.
Ready to Apply?
We welcome applications throughout the year - start your application today.